In Loving Memory
"A virtual memorial to Confederate Vexillologist no longer with us."

Our flag is at half-mast, in loving memory of Howard Michael Madaus,
who passed from this life on Saturday, 21 July 2007.

Howard is the godfather of Confederate vexillology. His groundbreaking book, The Battle Flags of the Confederate Army of Tennessee (Illustrated by Robert D. Needham-- 1976), set the standard for the field. Among his other publishd works are Rebel Flags Afloat: A Survey of the Surviving Flags of the Confederate States Navy, Revenue Service, and Merchant Marine (1986); The Flags of the Iron Brigade (co-authored with Dr. Richard Zeitlin-- 1997); and Confederate Rifles & Muskets (co-authoried with Dr. John M. Murphy-- 1996). Additionally, he has contributed to such works as Encyclopedia of the Confederacy (1993) and Civil War Journal: The Legacies (1999). Madaus is nearing completion on the master work, decades in the making, a three volume work on all known Confederate flags. From 1968 to 1992 he served as Assistant Curator and then Associate Curator of arms and military collections of the Milwaukee Public Museum, and from 1992 until 1999 he was the Curator of the Cody Firearms Museum of the Buffalo Bill Historical Center. From 2000 through 2003 he was the Chief Curator of The National Civil War Museum in Harrisburg, Pennsylvania. He now serves as the prime historian and analyst of "Old Glory" Flag Consultants, L.L.C. in Cody, Wyoming --a partnership devoted to the authentication (but not appraisal) of 19th century American flags, especially those of the American Civil War.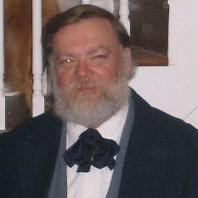 Our flag is at half-mast, in loving memory of Devereaux Cannon, who passed from this life on, the 29th of December, 2007.

Devereaux, the original webmaster, was the author of four books and numerous articles in periodicals. His books include The Flags of the Confederacy - An Illustrated History (1988), The Flags of the Union - An Illustrated History (1994), Flags of Tennessee (1990), and The Wit and Wisdom of Robert E. Lee (1996). He also served as consultant to Rutledge Hill Press for Chapter 12 - "Banners of Glory" in Civil War Journal: The Legacies (1999). Devereaux was a lawyer and was State Counsel for Old Republic National Title Insurance Company in Nashville.